About me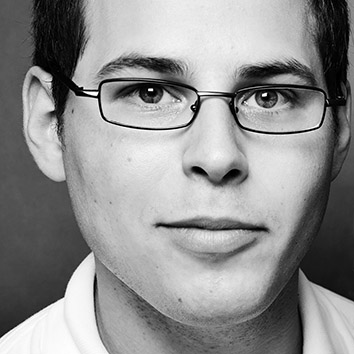 My name is Philipp Adelt and I am a computer science guy who is not afraid to work in the IT world - because, you know, I'll do what needs to get done.
I live in Bielefeld, Germany with my wife Melanie, who is a newspaper editor by trade and a wedding planner in Bielefeld. We have two girls in kindergarden and grade school and a sophisticated cat that all tend to accumulate in our bed.
Since leaving school, I finished a Bachelor and Diploma in Computer Science (a german university degree that is now a Master of science in Computer Science), co-founded a startup, built mechatronic modules for robots and tought ~100 students embedded software development in mechatronic systems, worked and published in academia and am now Head of IT in a medium sized company - a manufacturer of customer-centric presentational material in lot sizes of 1 to 100.000.
Currently I am also active in consulting for event data processing infrastructure for all kinds of data: classic relational (ERP, MDE, MDA) but also IoT and time-series data. This usually needs clustered TSDBs for which I cooperate with an exceptional team named iplus1. Our Log Analytics Platform enhances open-source software to a level that rivals industry leaders - but without the licensing nightmare or the deployment hassle of off-the-shelve OSS projects.
When your interests overlap largely with your work, it happens that you do similar stuff after work too. So now you will find exhibits running my embedded software at the world's largest computer museum. Also have a look at GitHub for small pieces that I was allowed to open source while working on them. It is as diverse as temperature sensor drivers, B2C shop installation automation and devops automation software.
It is exceptionally rare that you cannot contact me within hours of daytime UTC+2, but when it is, chances are I am chilling on the island of Norderney with friends & family.